SWALLOW'S NEST, 1911-1912.
Built in Haspra above Aurora's Cliff according to the designs of the architect A. Sherwood. Designed as a medieval castle. Beside it are the ruins of an ancient Roman fortress of the lst-3rd c. On the site of the Ai-Todorsky lighthouse is a collection of light-house bells.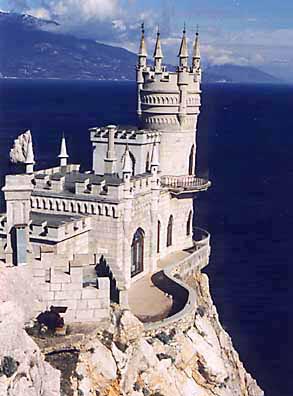 Back to the Crimea Photo Gallery




Meet Foreign Women

7320 N Dreamy Draw Drive
Phoenix, Arizona 85020
(602) 553-8178
FAX (602) 468-1119

Contact Us



THIS PROGRAM IS THE SOLE PROPERTY OF MEET FOREIGN WOMEN AND MAY NOT BE COPIED IN ANY WAY OR FORM WITHOUT EXPRESS PERMISSION FROM MEET FOREIGN WOMEN.

© COPYRIGHT 1996-2019 - ALL RIGHTS RESERVED.